As a nurse at Akron Children's, you will provide family-centered care, helping children grow up and reach their full potential. We offer an environment dedicated to pediatrics, with a warm, friendly culture. Akron Children's has earned Magnet recognition status for excellence in nursing. Through a modified team approach, nurses collaborate with physicians, advanced practice providers, and allied health care providers. And, as part of our shared governance model, nurses are involved with decision making– they have a voice in clinical practice issues, professional development, performance improvement, research, and hospital operations. With a RN-to-patient ratio of 1:4, research opportunities, tuition reimbursement that is higher than other area hospitals, a benefit package that includes medical, dental, PTO and retirement, as well as promotion from within, you will be able to build a lifelong nursing career with us.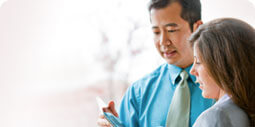 A Team of Individuals
At Akron Children's Hospital, we value everyone for who they are and for the contributions they make. We strive to achieve the best solutions for each patient's unique medical needs – and it takes a variety of strengths, ideas and backgrounds to do so. Learn More >
Inside Advanced Practice Careers - Akron Children's Hospital
The ability to lead a team, the know-how to diagnose effectively, and the expertise to deliver outstanding care. At Akron Children's Hospital, we'll take this foundation and build something exceptional together.