Adolescent Medicine
Ohio based Akron Children's Hospital seeks a board certified/board eligible Adolescent Medicine physician to join its established team of providers. Akron Children's Hospital is the largest pediatric healthcare system in Northeast Ohio and was recently named by Modern Healthcare as the fastest growing children's hospital in the nation!
Akron Children's Hospital is nationally ranked by US News and World Report in seven pediatric specialties and is an integrated healthcare delivery system that includes:
·Two free-standing pediatric hospitals
·700 providers, who manage over 800,000 patient visits annually
·A network of 80 primary and specialty care locations
·Robust research and innovation endeavors
TheAdolescent Medicine Program is in its 35th year of providing services that focus on Adolescent-specific primary care, eating disorders, adolescent gyn problems, juvenile justice, mood disorders and suicide, substance abuse, ADHD, sports medicine, collaboration with primary care (ACHP) offices and resident and fellowship teaching. The adolescent medicine team manages more than 7,000 visits annually through inpatient and outpatient services.
This position offers opportunities for:
·Partnership with an established team of providers affording exceptional work-life balance
·A predictable and stable compensation plan as well as bonus compensation
·A comprehensive benefit package
·Student loan repayment assistance
·Active involvement in medical student and resident education; academic appointment at Northeast Ohio Medical University is available and commensurate with experience
Requirements include MD or DO degree, board certification in Family Medicine, Internal Medicine or Pediatrics, board eligibility/certification in Adolescent Medicine and the ability to obtain an active medical license in the state of Ohio.

Akron Children's Hospital is set in the beautiful Cuyahoga Valley, just minutes south of Cleveland. From major league attractions to small-town appeal, the greater Akron area and Northeast Ohio has something for everyone. The area is rich in history and cultural diversity, and provides a stimulating blend o outstanding educational, cultural and recreational resources. This four-season community will have outdoor enthusiasts thrilled with over 40,000 acres of Metro Parks for year round enjoyment. Northeast Ohio is gaining a reputation as a wordy-class center for research and development in a variety of high-tech industries, and has become a premiere destination to work live, play, shop, and dine!
To learn more or apply, visit our website at www.akronchildrens.org or contact Jane Hensley, Physician Recruiter at 330-543-3015 or email your CV to jhensley@chmca.org.
apply now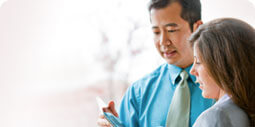 A Team of Individuals
At Akron Children's Hospital, we value everyone for who they are and for the contributions they make. We strive to achieve the best solutions for each patient's unique medical needs – and it takes a variety of strengths, ideas and backgrounds to do so. Learn More >