Burn Surgeon
Akron Children's Hospital, Paul and Carol David Foundation Burn Institute is seeking burn surgeon to join our team!The selected candidate must be board-eligible or board certified in general surgery or plastic surgery with an interest in adult and pediatric burn care.Burn experience or a fellowship in burn care is essential.
Verified by the American Burn Association and the Committee on Trauma of the American College of Surgeons continuously since 1996, the Center provides acute and rehabilitative care for children and adults from the region who have sustained burn injuries and other complex wounds.Our multidisciplinary care team treats a variety of burns ranging from minor to severe, from the time of admission through rehabilitation.Our team is comprised of general surgeons, general surgical residents, internal medicine, advance practice providers, occupational and physical therapists, nutritionists, pharmacists, psychologists, chaplaincy and social workers.
The Center is comprised of a 12-bed inpatient unit, triage area, outpatient clinic, hydrotherapy area for wound care and a physical therapy room. The Center treats 250 burns annually with approximately 3,000 outpatient visits with 70% adult patients .The burn surgeon cares for the patients from admission through rehabilitation including ICU care and surgical treatment.
apply now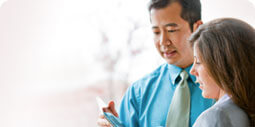 A Team of Individuals
At Akron Children's Hospital, we value everyone for who they are and for the contributions they make. We strive to achieve the best solutions for each patient's unique medical needs – and it takes a variety of strengths, ideas and backgrounds to do so. Learn More >