Medical Director, Children's Health Collaborative
This position will be responsible for providing strategic support to business operations as well as providing clinical services in a pediatric ambulatory or inpatient setting based on the individual physician's specialty.
0.5 FTE - Business Operations:
Supports business operations related to the recently awarded Health Care Innovation Award (HCIA) from the Center for Medicare and Medicaid Innovation (CMMI).
Responsible for managing and coordinating team efforts to develop and implement the population health management initiatives including managing and coordinating the resources and analysis necessary to establish baseline performance and measure progress toward achieving goals.
Works with Medical Staff leadership, Grant Administration, internal departments and external organizations, including Partners for Kids and Medicaid Managed Care Organizations.
Prepares reports and present results of analysis to clinical and administrative stakeholders.
Assists with business plan development, budgeting and other activities related to the Hospital's evolving value-based payment and population health management initiatives with the pediatric managed Medicaid population.
0.5 FTE - Clinical Leadership:
Clinical Role within a clinical department in either an ambulatory or inpatient arena.

Qualifications:
The candidate we seek will be board certified by the appropriate American Board of Medical Specialty per his/her clinical discipline. 
Experience as a Medical Director or Assistant Medical Director within a Medicaid managed health care plan preferred. 
Demonstrated experience working with providers and data to promote efficient and effective health care delivery to a population required.
apply now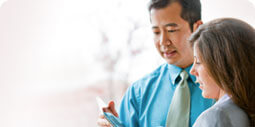 A Team of Individuals
At Akron Children's Hospital, we value everyone for who they are and for the contributions they make. We strive to achieve the best solutions for each patient's unique medical needs – and it takes a variety of strengths, ideas and backgrounds to do so. Learn More >