Director, Pediatric Pulmonology
Ranked a Best Children's Hospital by US News & World Report in Pediatric Pulmonology for 2013-2014, the Robert T. Stone MD Respiratory Center at Akron Children's Hospital is seeking a Division Director to lead and expand our Pulmonology Division.
The successful candidate will have earned an MD or DO degree and eligible to be state licensed in the United States.Board certification in Pediatrics Pulmonology (preferred) or Adult Pulmonology plus a minimum 5 years of dynamic management/leadership experience required.The Division Director will provide leadership, oversight and management for the Division's clinical activities, ensuring that the highest quality clinical care is provided in an environment that fully embodies the principles of family-centered care. The Director will direct the Division's strategic planning initiatives for program development, quality, safety and risk management initiatives and develop and support the plan for recruitment and retention of clinical staff, human resource planning and career development.
apply now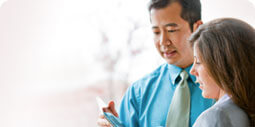 A Team of Individuals
At Akron Children's Hospital, we value everyone for who they are and for the contributions they make. We strive to achieve the best solutions for each patient's unique medical needs – and it takes a variety of strengths, ideas and backgrounds to do so. Learn More >