Overview
We expect our nursing staff new hires to embody a passion for learning, as their career at Akron Children's Hospital will be full of learning initiatives. We expect every new hire to uphold our mission and create a safe, compassionate environment for our patients, as well as educate our patient families on the care being administered. Core and daily responsibilities vary significantly among units and job descriptions. However, the common core responsibility all staff nurses share is to care for our patients and our patient families using our family-centered care model. The annual performance review focuses on job competencies and attitude, willingness to learn and grow, and dependability.
Full time/Part time/PRN options available
Success Profile
What makes a successful Staff Nurse at Akron Children's Hospital? All our units provide robust orientations (from 9 weeks up to 8 months), and our nurse residency program provides hands-on training for nurses with less than 1 year of clinical experience. Therefore, a Bachelor's of Science in Nursing (BSN) is the preferred minimum education for staff RNs, and no experience is required. Of course, a solid background in med/surg/telemetry (adult or peds) translates well to almost all our units. Check out the top traits we're looking for and see if you have the right mix. Additional related traits listed below.
Socially conscious

8

Communicator

10

Compassionate

10

Helpful

9

Team player

10

Trustworthy

10
10
Patient
Flexible
Enthusiastic
Sense of humor
Good listener
Creative
Rewards
Healthcare

Medical, Dental, Vision, FSA and more

403(b)/Retirement Plans

Employer Matching

Paid Time Off

Holidays and Sick Days

Family Support

Adoption Cost Benefit, Maternity Leave, Sick Child Care services

Continuing Education

Professional Development and Tuition Assistance

Amenities

Cafeteria, on-site fitness programs, nursing mother rooms, gift shop and more
Trending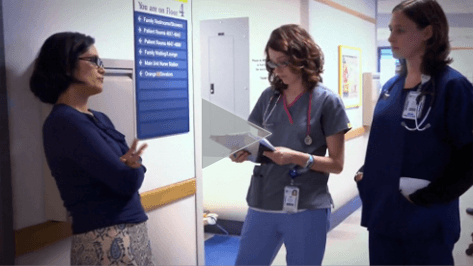 Inside Advanced Practice Careers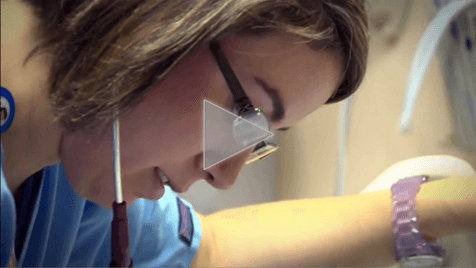 Inside Magnet Nursing Careers
Akron Children's Hospital nurses are committed to family-centered care and nursing excellence. Our nurses have a passion for growth – for their own personal development and in support of their colleagues. Do you have a passion for excellence in nursing care? You could be a successful staff nurse, and we will provide the robust orientation and nurse residency program to help you fulfill your potential.
- Lisa Aurilio, Vice President, Patient Services and Chief Nursing Officer
Responsibilities
Job ID 170240
Date posted 08/11/2017
Requisition ID 170240
Primary Location Canton, Ohio, United States
Work Locations Perry, 125 Whipple Ave SW, 44708
Job Type Full time hourly non-exempt - FH
Job STAFF NURSE,ACHP OFFICE
Organization PERRY TOWNSHIP PRACTICE
Position Description:
Provides nursing care and staff guidance for clinical issues, under the direction of the physicians in the site.   Supports the provider and actively promotes efficient operation and quality care, and legendary customer service for pediatric patients using a team approach. Responsible for precepting new employees and acts as a mentor to the clinical staff.  Provides patient assessment as required. Participates in the staff development education for all staff members for clinically related issues. Assesses clinical competency and participates in the evaluation process of the clinical staff, both at 90 days and annual evaluations. Works routinely with patients and their families as an advocate for health maintenance of children and promotes a positive public image in all interactions with families, vendors, and the general public.  Completes other duties as assigned.
Qualifications:
Qualifications Required:
Graduate of an accredited school of nursing and currently licensed as a registered nurse in the state of Ohio. Recent physician office practice or a minimum of two years of pediatric ambulatory care experience preferred.  Must demonstrate to provide leadership, guidance and motivation of the staff to work as a team.  Organizational and customer service skills are essential.  Ability to work under pressure and interact with people in a pleasant, supportive professional manner, at all times, is a mandatory. Computer experience helpful.  Must have or obtain BLS certification.  BSN preferred. For new employees hired into positions posted on or after July 1, 2013- BSN required or must obtain BSN within 5 years from date of hire.
Assist in region as needed.
apply now
About this location
Check out where you could be working before you apply.
view map