Pediatric Endocrinologist
Akron
Children's Hospital Center for Diabetes and Endocrinology is seeking a BE/BC Pediatric Endocrinologist to join our
team!The team consists of 7 pediatric endocrinologists,
5 certified nurse practitioners and a comprehensive diabetes management team. Physicians and nurse practitioners work
together to co-manage diabetes patients and nurse practitioners have their own
panel of endocrine patients.The team partners
with and provides outreach in multiple locations; call will be 1:8.

Ranked #1 in northeast Ohio as a best children's Hospital by US News and World
Report in Diabetes and Endocrinology as well as having accreditation by the
American Diabetes Association with recognition for Quality Self Management and
Education, the Center's staff is complemented by a full-service lab, registered
dieticians, social work, child psychologists and others to provide world-class care to our patients.In
addition to the only Turner Syndrome Center in the region, specialty clinics/services
provided but not limited to, include:

•Cystic Fibrosis Clinic

•Metabolic Bone Disease

•Endocrine Complications
of Cancer Survivors Clinic

•Transitional Care from
Pediatric To Adult Patients

•Endocrine Complications
Related to Obesity

•Type II Comprehensive
Care

•Annual Diabetes Camp

The Akron Children's Hospital Beeghly campus houses a 32-bed inpatient unit; an ER, surgical
services; laboratory, pharmacy and radiology services; rehabilitation services
(physical, occupational and speech); a special care nursery, transport
services; and an EEG lab.The
Endocrinology practice at this location is staffed with a board certified
pediatric endocrinologist, 2 experienced nurse practitioners and 2 RN's trained
in Diabetes.A multidisciplinary
approach is used to provide group health education, including nutrition and
social services at the medical home.Lab
and radiology and a full complement of pediatric subspecialty support .

apply now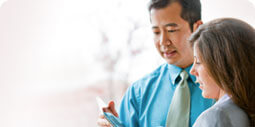 A Team of Individuals
At Akron Children's Hospital, we value everyone for who they are and for the contributions they make. We strive to achieve the best solutions for each patient's unique medical needs – and it takes a variety of strengths, ideas and backgrounds to do so. Learn More >